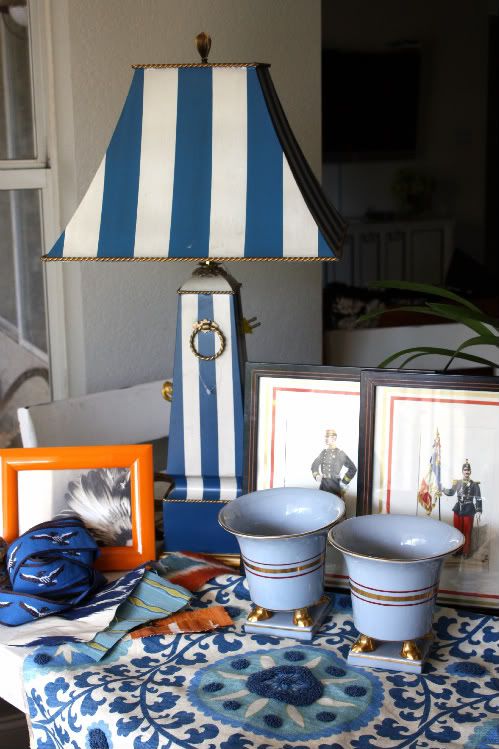 Ever heard of the saying "A sister from another mister"?
Well I'm thinking my husband wishes he could make up a saying that went more like "A thrifter with another mister"...ha! Bless his little heart, he really does try to be patient with all of my projects and items of business but I know he would prefer I halt all of my collecting ways.
To my defense I haven't been thrifting very much lately but I do have quite the stockpile. Since the girls room is pretty much complete I am starting to put more energy into decorating the boys room. So today I pulled all of the above items from the "stockpile". I still do not know how I am going to pull everything together but I think I have a few things to work with. I especially love that vintage striped lamp and that vintage eagle trim...oh wait and the antique art deco containers. All of a sudden I want to go thrifting....for the love of treasure hunting.
Anyway the below images from
Rifle Paper Co.
are really inspiring me with the boys room. Love those colors.
{The above images found via The Neo Traditionalist}