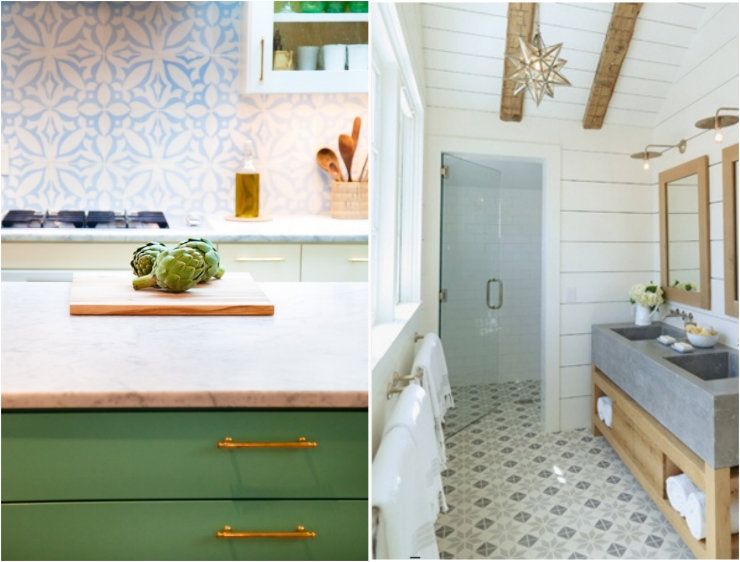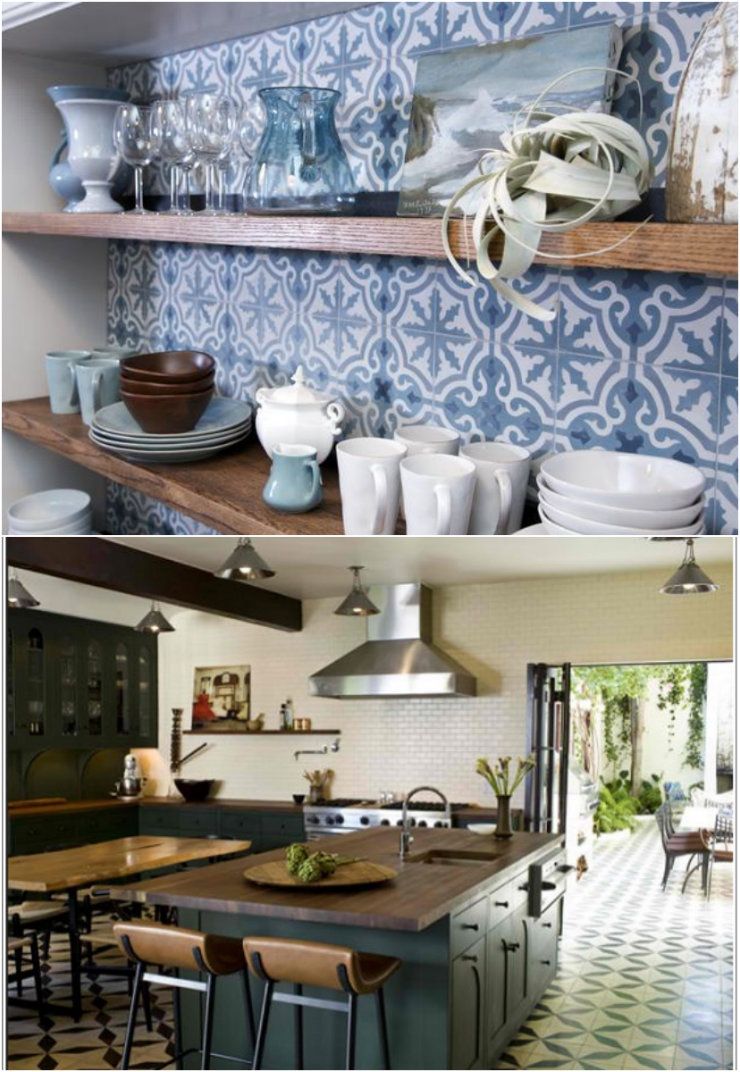 Hi good morning!!! The call has been made.and the samples have been sent out. I can't wait to return and report about my endeavors to have some cement tile placed in my home. The above tiles may feel very modern but the style has been around for a very long time. I just love the way they look and feel. I am feeling partial to that french cube number but when I found the tile that looks a little more free and marbled I just about ordered up tile for my whole house on the spot;-) When I was reading about the marbled cement tile this is the note that was attached:
NOTE: THIS IS AN TRADITIONAL TECHNIQUE OF CEMENT TILES, ALL TILES ARE PAINTED BY HAND BY POURING COLORS IN AN IRREGULAR FORMAT SIMULATING MARBLE VETAS, DON'T EXPECT TO FORM AN ESPECIFIC DESIGN
YES PLEASE!!!!
Could you go with a flooring that was a little more bold and graphic?
You know how there is such a thing as compromise...well that is what happens in our home and that is why such a floor like the above is subject to only happening in our laundry room. I am certainly working on doing a trade..like say I might let an animal head mount come out of the garage and into the home in exchange for my choice of flooring in the living room.
Anyway, HAPPY WEEKEND!!